GET READY FOR GOLF FUN IN 2021!
Middletown Country Club
2021 Afternoon Men's Golf Leagues
Congratulations to our League Winners for 2020!
Rich Linkchorst and Nick Natriello-Tuesday League
Jesse Oberto and Bruce Wachter-Thursday League
Jeff Cochran and Angelo Polisano-Tournament of Champions Winner
Based on the popularity and success of the 2020 Tuesday Men's Two-Man Team League, we are expanding this type of league into two separate leagues on Tuesdays and Thursdays for 2021!
Tee Times: 4-5:30 PM each week (adjusted in the fall due to daylight)
Format: Two-man teams in a Modified Stableford system.
Double Bogey 1 Point, Bogey 2 Points, Par 3 Points, Birdie 4 Points, Eagle 5 Points
Both players on a team compete against another team of two players each week.  The total number of points earned by a team against the other team's total points will determine the winner each week.  Handicaps will be adjusted each week.  A player's handicap will go up one point for every plus 3, 5, or 7 points.  If a player is minus 3 points or worse, his handicap will drop one point.  The more points the better in this format.
League Registration Fee: $30 per team member per player
Weekly Golf and Cart (9 Holes) $30
(Included in registration and weekly fees will be various closest to the pins, a league tee gift, and a season ending banquet.
Click Here for the 2020 Golf League Information and Registration Form
Feel free to contact the Golf Shop at 215-757-6951, ext.10 for details and to sign up!
 2021 LEAGUE START DATES: 
Tuesdays:   Tuesday, April 6th and 13th (Handicap Establishment) Tuesday, April 20th through August 10th (Regular Season based on 18 teams)  Playoffs held Aug. 17th, 24th, and 31st.  Finals held Sept. 7th.
Thursdays: Thursday, April 8th and 15th (Handicap Establishment)  Thursday, April 22nd through Thursday, August 12th. Playoffs held Aug. 19th, 26th, Sept. 2nd.  Finals held Sept. 9th.
Tournament of Champions: Thursday, Sept. 16th (Winner and Runner-Up from each league compete)
* Clarification regarding if one or two players on a team do not show.  
If a player cannot make it on a particular week, a substitute that has an established Tuesday or Thursday "handicap" can fill in during the regular season.
If one player cannot make it and no sub is used, the participating single player only has to earn his own handicap for the team score.  If one's handicap is 10 and he earns 15 points, the team score is +5.
If neither player on a team can make it on a particular week, that team will match cards with their opponent from that week and their scores.
Tuesday Men's League
Tee Times for Tuesday, April 18th
4:21
Bill Von Rohr (13)
Roger Way (12)
Steve Gillon (14)
Casey Ryan (8)
4:30
Sam Fierra (10)
Rich Laughead (6)
Jim DiSands (19)
Kyle Handlin (9)
4:39
Bob Rametta (9)
Jack Zubris (6)
Mark Gillon (12)
Jim Gillon (7)
4:48
Jim Moore (17)
Tim Moore (9)
Tyler McDevitt (17)
John Cahill (9)
4:57
Glenn Brodsky (7)
Jack Adams (7)
Bud Sperber (7)
Pat Lewis (7)
5:06
John Jones (5)
Angelo Polisano (14)
Bob Gallagher (4)
Greg Clark (3)
5:15
Mike Gossner (15)
Jeff Gossner (11)
Nick McDevitt (19)
Nick Costello (17)
5:24
Jeff Cochran (16)
Bob Welsh (8)
Mike Smyth (6)
Rob Sczeczak (11)
5:33
Tim Hanratty (8)
Mark Sachetti (8)
Jon Jones (11)
John Haselbarth (9)
5:42
Kevin Enz (12)
James Gavin (3)
John O' Donnell (9)
Jim Talone (13)
Bye Week:  Pat Kling / Joe Kauker (working on getting another team) 
Thursday Men's League  ( Tee Times will begin later as daylight grows longer)
Tee Times for Thursday, April 22nd 
3:54
Pete Klausner (19)
John Gibson (13)
Lee Kirsch
Greg Kramer
4:03
Bill Quill (17)
Paul Weise (12)
Bill Powell (13)
Tim Mahon (17)
4:12
Mike Santilla (11)
Jim Porreca (10)
Ed Murphy (9)
Frank Sterner (8)
4:21
Ed Place (10)
Carl Mehalick (12)
Bill Ansel (11)
Jim Queen (13)
(Mcgee Group 4:30, 4:39. 4:48)
4:57
Tom Becker (7)
Jim McGinley (19)
Steve Collins (7)
Roy Gibson (3)
5:06
Bill Dale Sr. (8)
Mitch Fitzpatrick (6)
Ray Ficarotta Jr. (10)
Kevin Buchko (14)
5:15
Lou Visconto (6)
Greg Smith (21)
Nick Natriello (9)
Rich Linkchorst (18)
5:24
Ed McKenna (8)
Joe McKenna (21)
Mike Vanni (20)
John Vanni (15)
5:33
Mike Gallagher (12)
Mike McKenna (7)
Kevin Ceschan (20)
Kevin Quinn (12)
5:42
Lou DiMaria (16)
Charlie Jackson (7)
Bruce Wachter (6)
Jesse Oberto (10)
Middletown CC 2021 "Major Series"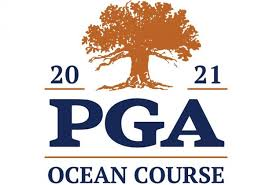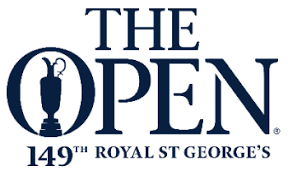 Three separate weekend events where every day golfers can play a round and get paired with a PGA Tour player for a combined score to win prizes.
PGA Championship Weekend: May 22nd-23rd
US Open Weekend: June 19th-20th
Open Championship Weekend: July 17th-18th
How?! Any golfer can enter on the listed weekends, pay an extra $10 with their golf fees, and be in the field. All entries will need to turn in a signed scorecard.  The player will then pick a professional from the tournament field as their "partner".  The player's score (using the Callaway Scoring System) combined with the professional "partner's" score determines the total. Gift certificates will be awarded based on the size of the field.